Top 3 Reasons Why You Need Whole-Home Audio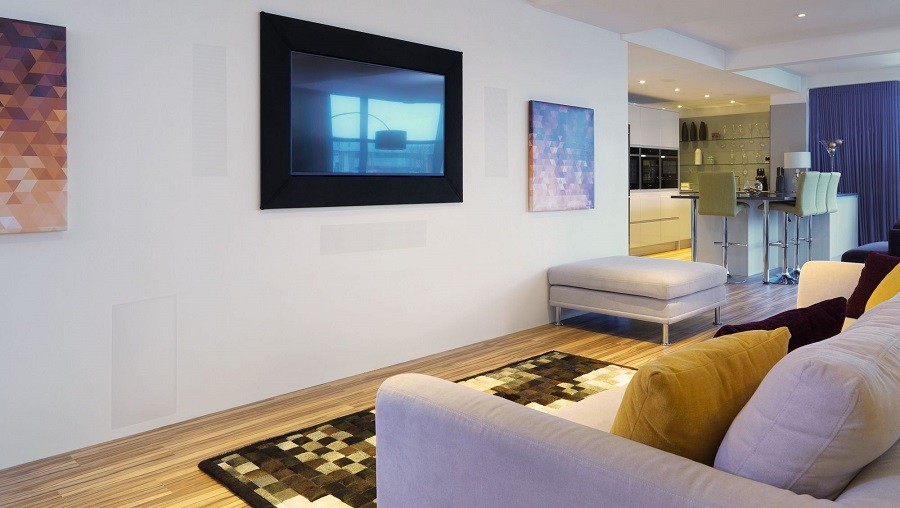 Want a Better Way to Listen to Music and Other Media in Your Home? Try Multi-Room Audio!
What makes your day? Listening to your favorite music, hearing a new podcast, watching a movie or TV episode, or catching up on the latest news? In a world with so many entertainment options, people are always looking for more ways to enjoy them in their homes. Whereas some homeowners are content with a 4K TV in their living rooms or a high-end audio system in their dedicated listening areas, you might want something more expansive.
A whole-home audio system changes the way you listen to music and other media. From room to room, you make your entire Carefree, AZ, home a soundstage and one you can control with the tap of an icon on your smartphone or smart home tablet. Keep reading to discover the three top reasons for installing a multi-room sound system.
SEE ALSO: Celebrate the Superior Sound of High-End Audio
Do You Want to Feel the Music?
The technology for earbuds has advanced by leaps and bounds over the years. What first started out as headphones for a Walkman has transformed into wireless earbuds that deliver incredible sound quality. But there's one thing you're missing – even when you put in the latest earbuds. The feeling! Certainly, the high notes and deep bass tickle your ears, but it's just not the same as the sound you feel during a concert or from a stereo system.
With a whole-home audio system, you'll feel the deep rumble of the bass and relish the resonating sound of the music throughout your entire home. Bowers & Wilkins designs and manufactures state-of-the-art architectural speakers that blend in with your home décor and yet deliver phenomenal sound quality. Play rock music, classical, country, or today's hits through your new system, and you'll wonder why you hadn't switched to whole-home sound sooner! 
Disconnect from the Tech
In a world of smart technology and seamless integration, you shouldn't have to worry about wires, knobs, and obtrusive technology. A multi-room audio system can be completely hidden. A sound system that is integrated with your smart home means you'll never see messy cables, bulky speakers, amps, and receivers. In fact, you can even hide turntables and other media players in a dedicated closet.
When you're ready to listen to media, simply open your smart home tablet or smartphone app and select your channel or playlist. If you have a voice assistant, tell it to play the song you want. Whether you're getting up for the day, reclining on the couch, or hosting a party, your home audio system is at your beck and call.
Whole-Home Sound for Podcasts & More
You don't have to play music through your multi-room system. Instead, it can serve many other purposes. Use it to listen to podcasts, news, talk shows, or TV programs as you go about your day. You can stay up to date with everything without pausing the program. If you prefer movies and TV shows over podcasts, news, and music, why not install a whole-home video system and 4K TVs in your rooms? Then, if you're watching a show in your home theater, you can play it throughout the entire house. So, when you get up for a snack, you won't miss a scene.
Make your home a place that's filled with music and entertainment. Call Audio Video Excellence at (480) 245-7500 or fill out our online contact form for a consultation. We look forward to hearing from you.