The Opulent and Everyday Benefits of Living in a Smart Home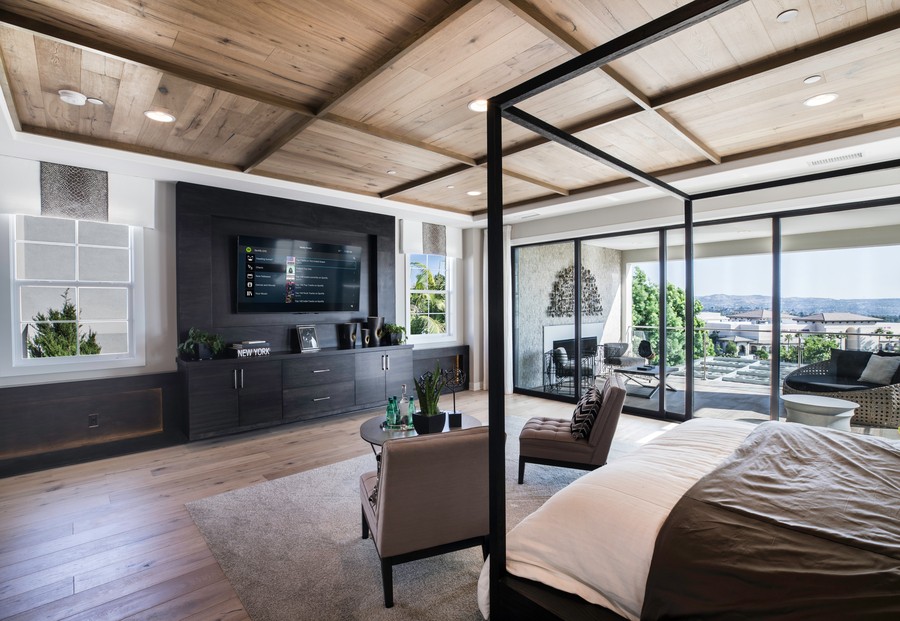 From Morning to Evening, Smart Home Automation Improves Your Lifestyle 
Is your home a smart home? You may have smart TVs or a few smart light bulbs, but there's so much more you can be enjoying. Comprehensive smart home automation lets you have complete and seamless access to every connected technology in your home. Once you take the plunge and install a smart home system like Control4, you'll experience home automation at its finest! In fact, you'll transform your day-to-day life in ways you never thought possible.
In this blog article, we'll let you take a "test drive" into smart home control by showing you what each day could look like in your home in Scottsdale, AZ. Keep reading to discover the practical and luxurious benefits of living in a smart home.
SEE ALSO: Enjoy Seamless Control of Your Control4 Smart Home
Ease into Your Morning
Waking up is wonderful when you live in a smart home. Instead of your phone or alarm clock jarring you from sleep, your smart home system gently awakes you. As the sun peeks over the horizon, your motorized shades raise silently while your lighting control system illuminates to a warm color. It doesn't need to happen all at once, either. Your system can be programmed to slowly brighten, gradually easing you into your morning while ensuring a pleasant experience as you get out of bed. If you'd like, you can also play your favorite "wake-up" tunes through your whole-home sound system.
Smart Home Control All Day Long
Take command of every technology in your rooms – the lights, multi-room audio, home security, motorized shades, home entertainment, and much more! By using your smart home tablet, smartphone app, or even your voice, you control everything that's interfaced with your home automation system. For instance, if someone rings your doorbell while you are preparing lunch, check your tablet. You can see who it is, chat with the person, and even let them in by unlocking the door. No need to stop what you're doing to do so!
So many systems are programmable too. While you're taking care of things around the house or working in the yard, your smart home also works for you to create a comfortable and safe place. The AC and heating system operates with your motorized shades to maintain the perfect temperature in your home. If you have circadian lighting in your rooms, they automatically adjust – both color and brightness – to sync with your body's natural rhythm.
Evening Entertainment and Fun
Are you planning a party with close friends? Program a scene in your smart home touchpad that's perfect for the occasion. Then, when your friends arrive, simply touch a button, and all the outdoor technologies (e.g., lighting, landscape sound system, outdoor TVs, pool lighting, hot tub jets, etc.) adjust to your preset settings.
If you want to spend time watching a movie in your home theater, you can do the same thing there too. Set a scene and select it as you sit back in your seats. When everyone is ready with snacks in hand, tap an icon to turn on your big-screen 4K TV or projector and surround-sound system. As the theater lighting dims, it creates the perfect atmosphere for the film to begin.
Discover all that smart home automation offers by reaching out to Audio Video Excellence. Call us at (480) 245-7500 or fill out our contact form to schedule a consultation.