What's New in Custom Home Theater Equipment?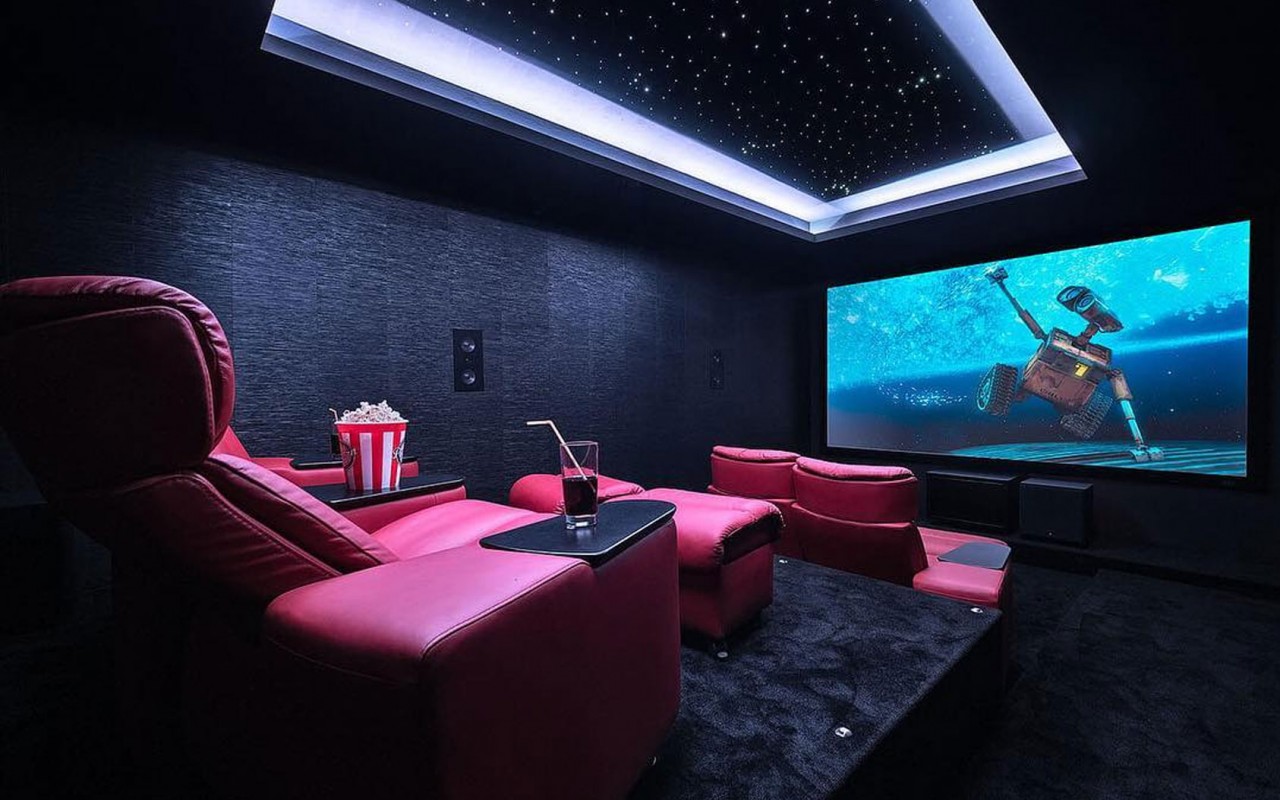 Start the New Year with the Newest Technology in Your Home Theater
We've all spent more time at home in 2020 than we ever have before. Many homeowners have taken advantage of this extra time by upgrading spaces around their homes with the latest smart technology, including the equipment in their media rooms and home theater.
Home theaters have been a welcomed escape from reality for many homeowners, especially since we're unable to go to the movie theaters like we used to. Let's dive in and uncover the latest equipment you'll want in your Scottsdale, AZ custom home theater for the new year so you can enjoy first-class entertainment.
SEE ALSO: Check Out Our Control4 Certified Showroom
The MX100 from McIntosh 
The MX100 A/V processor was designed for home theaters that only need digital inputs. It even offers unparalleled McIntosh home theater performance in a streamlined design that gives you just what you need to enjoy all of your favorite movies and television shows.
McIntosh designed the MX100 to be heard but not seen. Though it's meant to be installed in a hidden A/V equipment rack, you can place it out in the open without sacrificing style or sound.
The MX100 is compatible with leading home theater surround sound and object-based 3D audio formats Dolby Atmos and DTS:X. For your viewing pleasure, it's also fully compatible with 4K Ultra HD video sources.
The JL Audio Fathom v2
The Fathom v2 subwoofers sacrifice neither low-frequency extension nor output capability to keep their design small because of the dynamic advantages of their proprietary JL Audio woofers. These exceptional drivers enable a true subwoofer passband and high output while keeping distortion well below audible thresholds.
The compact design of the Fathom v2 applies beautifully to most home theater applications, including built-in designs. Picture yourself enjoying a movie in your home theater with the crispest sound you've ever experienced, all thanks to the Fathom v2.
At Audio Video Excellence, we typically install JL Audio's in-wall or in-ceiling models in home theaters to give performance equal to floor standing models but hidden from view.
Anthem's New MRX Series
Make way for Anthem's new MRX Series, including three new A/V receivers for your custom home theater based on your unique needs.
Building on the feature set of Anthem's previous models, they've added the newest version of ARC Genesis, a redesigned and more accurate calibration microphone, Anthem Web User Interface, integrated streaming support, object-oriented audio codecs with support for up to 15.2 channels, and the clean power delivery Anthem is best known for.
Bowers & Wilkins In-Wall Speakers and In-Ceiling Speakers
Bowers & Wilkins is setting new standards for the way homeowners experience sound in their home theaters by creating speakers that were made to vanish. The CI 800 Series Diamond and CI 700 Series models are perfect when you want near-invisible speakers without compromising sound quality and come in both in-wall and in-ceiling options for your taste preference. These in-wall and in-ceiling models are ideal for surround sound speakers, while speakers can remain hidden behind acoustically transparent screens for the front channels.
Acoustical Treatments from RAYVA and Cinematech
Acoustic treatments are all about managing reflections in the room. Everything from the shape of the room to the wall material can cause audio signals to build up in certain areas or cancel each other out. Acoustic panels from companies like RAYVA and Cinematech help to absorb vibrations to keep your room from having muddled sound. These panels serve more than a simple sonic benefit. With models available in various models and fabrics, they provide an immediate stylistic spark to your custom home theater as well.
Are you ready to upgrade the A/V equipment in your home theater? Audio Video Excellence has years of experience helping homeowners install a home theater system they'll enjoy for years to come. Contact us by giving us a call or filling out our online contact form to schedule your visit to our interactive showroom. We look forward to hearing from you!