Have You Considered Sony's Ultra-Short-Throw Projector?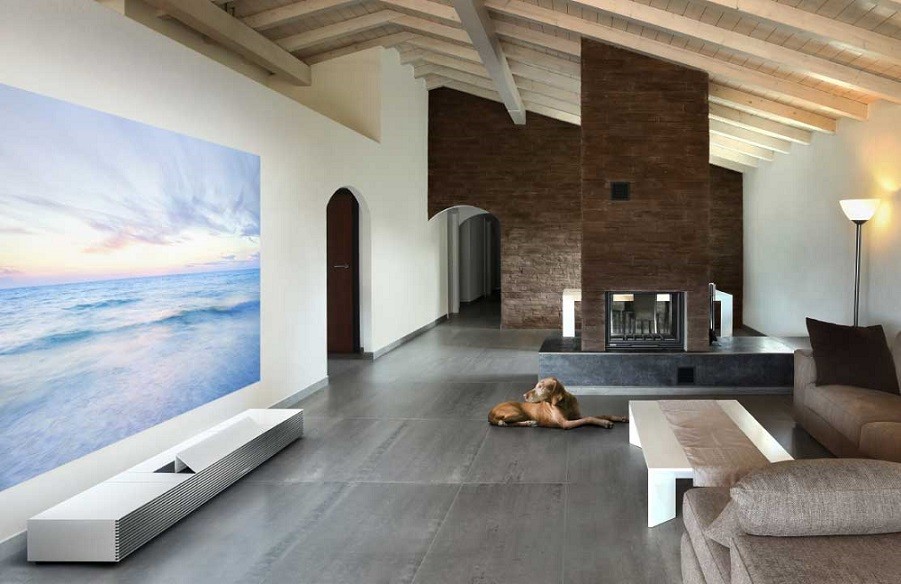 The UST by Sony Creates a Visually Stunning Experience for Your Home Theater Installation 
You don't live in an ordinary home, so why should your home theater be any different? Instead, your private cinema should cater to your needs and preferences, just as your luxury home does. For instance, some people appreciate a modern theater with fiberoptic lighting, trendy décor, and leather seats. Others want a classical feel with themed décor and marquees, red curtains, and antique lighting. 
Whatever design that inspires you, it's essential to create an amazing visual experience that transports you to another world. Regardless of the size or style of your space, the UST (ultra-short-throw) projector from Sony will take your movie-viewing experience to a whole new level. Keep reading to see why your home theater installation project in Scottsdale, AZ, needs a UST projector. 
SEE ALSO: Does Your Home Theater Design Need Something More?
The Ideal Projector for Big & Small Spaces
Traditional projectors are not always the perfect solutions for certain home theaters. It may be that the depth of your room isn't large enough to achieve a big-screen experience. Perhaps, your room is expansive enough, but you'd rather not see the projector hanging behind you or over your head. Sony addresses both issues with the UST projector. Not only does it cast a crystal-clear and vibrant image on your screen, but it can do it from less than one foot away! And the screen's image can expand as large as 120".
Place it up against the wall or on a table or cabinet, and you won't even notice it's there. Instead, you'll enjoy a colorful and bright display that comes alive right before your eyes. The UST projector is the perfect way to address space concerns and do away with bulky projectors hanging in your home theater. 
Just as Good (If Not Better) Than the Movie Theater
One of the reasons people started going to the movies 100 years ago was because they offered a larger-than-life entertainment experience that people couldn't have in their homes. But that all began to change as home theaters became possible and popular. Still, it took a while for home theater technology to match the same technologies of movie theaters. 
Now, many high-end home theater installation projects include state-of-the-art products: Anthem, Paradigm, and Bowers & Wilkins (surround sound), Kaleidescape (home media server), and Sony projectors. The movie-theater experience can be achieved and even surpassed right in the private cinema! 
Nothing speaks to this like the Sony UST projector. The native 4K projector delivers 8.8 million pixels with a Z-Phosphor laser light source (delivering more than 2500 lumens) to produce amazingly realistic images. The display technology (the 4K SXRD™) developed by Sony achieves an ultra-fast response rate – 2.5 milliseconds! So, everything you watch on the screen is clear and blur-free. Once you put the UST projector in your theater, you may never go back to the cineplex! 
Would you like to learn more about Sony's UST projector? Call Audio Video Excellence at (480) 245-7500, start a chat on this page, or fill out our online contact form to get started. We look forward to hearing from you.