Lighting Control in Your Smart Home Can Enhance Your Life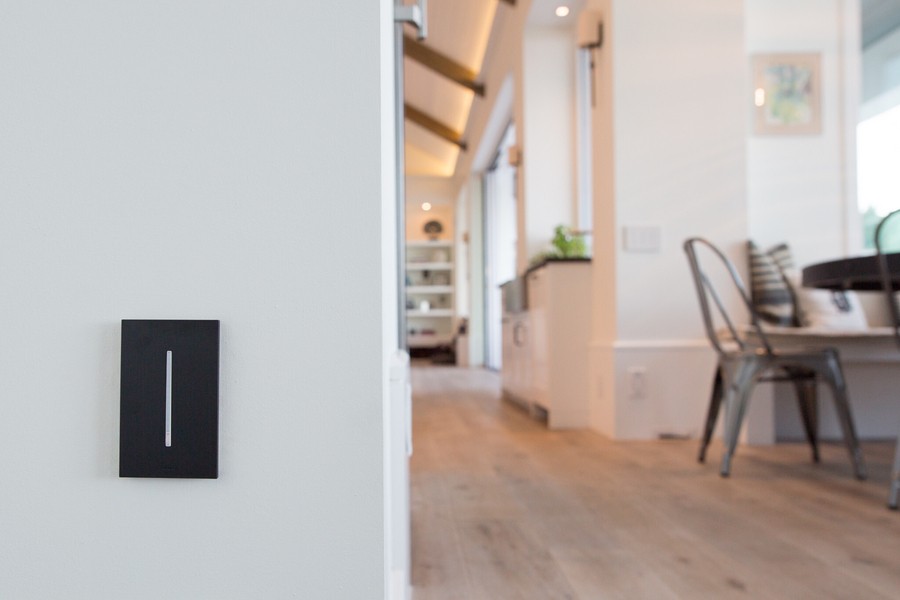 Your Home Will Shine with Right Lighting for Every Room and Event
The lighting in your Scottsdale, AZ, home can do so much more than simply illuminate your rooms. The right lighting tone and brightness set a mood, provide ambiance for events, and simplify chores and other tasks. But we're not talking about flipping switches, turning dimmers, and installing light bulbs of different colors. 
Instead, lighting control is a home automation system that makes it quick and easy for you to find just the right lighting - brightness, color, and temperature for any situation. Keep reading to discover how smart lights enhance your home and lifestyle! 
SEE ALSO: How Smart Lighting Transforms These Five Areas of Your Home
Using Home Automation for Lighting Control
So, what's the difference between a traditional lighting system and smart lighting control? It's all about access and the interface. There are several ways to adjust your lights with home automation.
Keypads
The keypads used for lighting control can be custom designed to match almost any decor. Lutron offers a wide range of elegant wall keypads that not only control lights but other technologies in your smart home. With one touch, the lights in your room can change to the perfect color and brightness you want. For instance, the "Dinner" button adjusts the lights to set the mood for an evening meal, while the "Morning" and "Relax" buttons change the hue and illumination for those events. 
Remotes
Using a remote, it's easy and convenient to adjust the lighting in any and all rooms of your home. Many of these remotes also offer voice activation, so with a simple word or two, you can brighten your morning or envelope yourself in darkness to get a good night's sleep.
Smart Devices
Download an app to use your smartphone to control your lighting. This allows you to turn the lights on or off even if you are not home. Other smart devices for lighting control include tablets, wall touchscreens, and whole-home voice control with Josh.ai. 
Set Scenes for Seamless Lighting Control
Not only is it easy to control your lighting with the various smart devices listed above, but you can create preset lighting levels for more common uses. For instance, select dim lighting for movie viewing, bright, natural lighting when doing chores or reading, and colorful lighting when throwing a party. 
Simply choose the light level, temperature, and color you want, program it into your home automation system, and with a single word or tap, you can create the exact ambiance you want. To make lighting control even more effortless, some home automation systems will learn your preferences and automatically adjust the lighting to the levels you regularly choose.
Outdoor Lighting
How you illuminate your home will significantly affect its curb appeal and the success of your next outdoor event. Lights can be disguised in your landscaping, installed in your pool, or strung across your property for a more whimsical effect. Whatever the look you are going for, outdoor lighting control helps you achieve it.
To learn more about the advantages of lighting control in and around your home or to set up a consultation with the experts, contact us at Audio Video Excellence. We have decades of experience designing and installing lighting control and other smart home technologies and are ready to share it with you.